Today is the blue moon, as Im sure most of you already know. Exciting b/c we wont get another one until next August. Im wishing so badly I had a real life sisterhood close to me here in the hills, that I could gather with and howl at the moon. Just a little daydream I have. But I will spend some loving time in solitude with her late tonite. My connection with the moon for most of my life has been a inner verbal one. My deepest times with her are when I sit with myself, and talk with her. Her blood runs so deep throughout my chart, its would be almost unnatural to not have such a connection with her. Its one I feel very safe in. She is my guardian angel, she is my mother.
Today is the last day to jump in on the August section of the
Apothecary Circle
by Laura Emily from
Good Earth Living
. She has an extra sale going on, so if you enter the code
BLUEMOON
at checkout, you will get
25%
off!
And
mention the code
Herbs170
in the notes to seller at checkout to let her know I was the one that sent you! Super awesome one time deal. You will still be able to sign up for this class through december, but there are soooooo many perks for signing up early in august.
Read here
for more info. Scroll down to the section that says August Sign-ups. The code is also good for anything else in her shop! Just be sure to enter both codes, one at checkout and one in the notes to seller. Hope to see you there!
ANNOUNCEMENTS:
This is more of a
call for help
from all of my readers. Since I changed my domain url I think there may be alot of confusion. Could you
please
help me out by posting my new url for your friends in your twitter and facebook statuses? Thank you so much in advance!!! If you followed my blog via bloglovin before, you will have to refollow with the link below!
Follow my blog with Bloglovin
Also, notice the little share link at the bottom of each post? You can now use this to share individual posts you like right on your twitter and facebook walls, among many other options!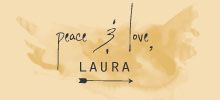 Share